Posted by mike | Filed under Community, Reviews
Not to long ago, I asked my readers to submit their own favorite restaurants and a short review. Thanks to Giant Eagle, I was even able to offer up some incentive: some Giant Eagle gift cards. I owe a big thanks to Giant Eagle for giving me a chance to hold this type of event. If you're interested in their new store—you can check out my posts on the store itself as well as the process of buying beer.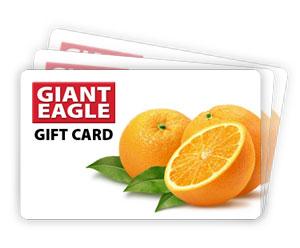 100% local—without even asking. I provided only minimal guidance for what type of restaurant to include, so I was thrilled to see such a wide variety of really great contributions. Every submission was local to the Pittsburgh Region, and many of them had managed to fly below my RADAR up to this point. Basically, I would be excited to visit any of them.
How did I pick the winners? As promised, I'm pulling all of those entries together into a bit of a collaborative post (below). For the purpose of drawing winners, I didn't want to just pick favorites and label each entrants opinion as better or worse than the others. I sidestepped the issue and used random selection powered by random.org to pick four winners. Everyone who won a gift card has already been contacted and will receive gift cards from Giant Eagle shortly.
For everyone who made a contribution, thank you!
From Jeff Bearer
(of Cranberry Township) —
WINNER
Anytime I'm in the vicinity of the Southside I feel this super natural pull to Fatheads for their ridiculous beer selection and massive Headwiches. Last year I signed up for a WQED membership and got a bunch of coupons for fine dining locations around the city. One of them was for the 17th street cafe a stones throw from Fatheads. This place has a great small cafe/restaurant nice and cozy like other places on the Southside I've visited. For the appetizer I ordered the Crab and Artichoke Dip which was rich and complex. I had the Chicken Pasquale, which was boneless breast sauteed with hot and sweet peppers, Sicilian sausage in a light Veloute sauce. They have a serviceable beer selection with a handful of craft beer. I was able to find something that I was happy with for the chicken. But there is not much flexibility if you are trying to find a good beer pairing for some dishes. In all the food was delicious, especially that crab and artichoke dip. Writing this review has made me hungry, and I think It's time to go back to the 17th St. Cafe.
17th St. Cafe (Southside)
75 S 17th St
Pittsburgh, PA 15203
www.17thstreetcafe.com
(412) 381-4566
---
From Gary Seidel
(of Whitehall) —
WINNER
Best prepared veal romano you will ever lay into! also great servers, an extensive wine list, Breadworks bread and quality olive oil at every table.
Deblasio's
1717 Cochran Road
Mt. Lebanon, PA 15220
www.deblasiosrestaurant.com
412-531-3040
---
From Jan Johnson
(North Hills) —
WINNER
Our favorite restuarant in Pgh., is Amel's Resturant in Baldwin Twp. on Mcneilly Rd. Although we live in the North Hills we do ocassionally eat at Amels. It is intended to be a middle eastern restuarant, but serve many types of foods. They have daily lunch and dinner specials, which are always outstanding. I love the tuna and the lamb dishes and my husband loves the pasta dishes. It would absolutely be worth the trip and review for you. Today was the first time I read your blog and I think it is great. We haven't been to the Blue Water Tavern yet (we live near by) and was pleased you had a good review for it.
Amel's Restaurant (Baldwin Township)
435 McNeilly Rd
Pittsburgh, PA 15226
www.amelsdining.com
(412) 563-3466
---
From Steve Kaszycki
(of Duquesne) —
WINNER
My favorite restaurant in Pittsburgh is Chaya. Everything is of a supremely high quality, from the sushi (fresh and vibrant) to the Gyokuro tea (rich and luxurious). The owner/sushi chef is fastidious about personalizing every aspect of the restaurant, even creating much of the décor, including some very nice woodworkings, himself. But of course woodworkings aren't what you go to an expensive (good luck not spending at least $30 per person) restaurant; food is. And the food, as stated, is amazing. The sushi is extremely high grade, good enough to make even routine items like salmon and tuna mouth-watering. Along with the sushi, Chaya offers a diverse collection of authentic items, ranging from interesting and uncommon (in America, anyway) appetizers, the best of which is a crab cooked in the shell, to a few dishes with fermented soybeans that could easily land on Bizarre Foods with Andrew Zimmern. The salad dressing is homemade and popular enough that they have posted the recipe on their website—good luck getting it to taste as good as they do. Non-sushi dinners, including some broiled fish dishes, are also quite good.
Chaya (Squirrel Hill)
2104 Murray Ave
Pittsburgh, PA 15217
www.chayausa.com
(412) 422-2082
---
From Christina Hornack
(of Bellevue)
As a Bellevue resident, my favorite Pittsburgh restaurant is Mojo Bistro in Bellevue. The food is good – really good – simply prepared, never pretentious, goes with the season, and just tastes good. its not a crowding of flavors, but a few simple flavors enhanced by the other ingredients. All of that, plus the atmosphere is warm and welcoming, the staff is friendly and helpful, and its BYOB so you can swill your lambrusco or your dom while enjoying your meal.
Mojo Bistro (Bellevue)
172 Lincoln Ave
Pittsburgh, PA 15202
(412) 761-2828
---
From Kelly Beeson
(undisclosed location)…
My very favorite restaurant in Pittsburgh is Mad Mex. Not only do they serve fun, fresh and creative Mexican – they offer a bountiful variety of vegetarian and vegan options. Their fire-roasted salsa is one of the best salsas I've ever tasted and the Chick-Pea Chili Burrito knocks my socks off each time I get it! I'm a regular at several of their locations and find the servers to be engaging and attentive! Also, the funky atmosphere and eclectic music inspire great discussions and a vibe few other restaurants can evoke. They also have a pretty lovely selection of beers (including my favorite – Lindeman's Lambic Frambois) and rockin' margaritas! And their prices make my wallet happy! I am often there for lunch meetings but also enjoy eating there for sheer pleasure! Yay for Mad Mex!
Mad Mex (all over, really)
370 Atwood St
Pittsburgh, PA 15213
www.madmex.com
(412) 681-5656
---
From Amy Bickerton
(of Shadyside)…
My favorite restaurant in Pittsburgh is Highland Park's Tazza d'Oro—which is mainly a coffee shop, but they also serve delicious sandwiches, soup, and baked goods. Tazza is by far the best cup of coffee in Pittsburgh, but it's not just the beans that make it my favorite—it's Tazza's philosophy. Everyone that works there is super nice and well trained. They have weekly, free cuppings to educate their staff and the public about coffee. They serve local meat and produce. Owner Amy Enrico has a blog (which has recently been documenting the opening of their new branch in CMU's Gates building). All of this adds up to a sense of community. You'll immediately feel it when you walk in from a chilly autumn evening to find the place warm and abuzz with friendly chatter.
Enrico's Tazza d'Oro
1125 N Highland Ave
Pittsburgh, PA 15206
www.tazzadoro.net
(412) 362-3676
Submit your own. Even if you didn't get a chance to enter the contest, you're more than welcome to add to the comments below.
2 Responses to "Your Favorite Local Restaurants"
Andrew Says:
November 13th, 2009 at 7:36 pm
Leave a Reply